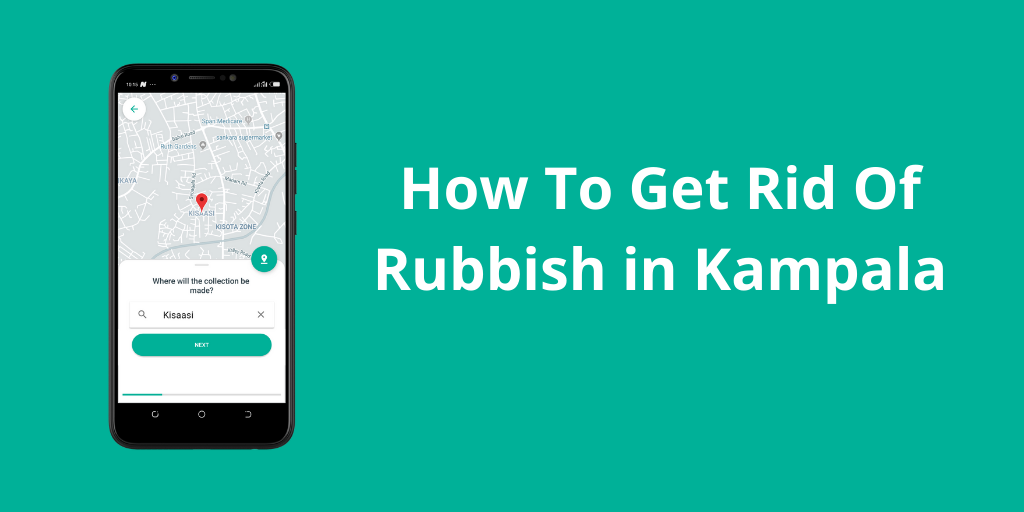 How to get rid of rubbish in Kampala
Most homes and businesses in urban areas of Kampala rely solely on waste collection service providers to get rid of their trash in time.
However, getting a reliable and affordable waste collection service provider is a terrible experience for many households and businesses in Kampala.
And because of this, delays or missed collections result in improper managing of this uncollected waste, which leads to sometimes the waste ending up to water channels, streets, and other illegal dumping sites.

This article will provide you with a better sustainable alternative of getting rid of rubbish while living in areas around Kampala.

Using the yo-waste mobile app, you can request for a waste collection service and we shall connect you to a licensed waste collection service provider closest to your community and in real-time.
This waste collector is a vetted professional service provider who will call you within 24 hours to confirm service and plan out the service for your home.
At yo-waste, we have built a network of waste collection service providers that are well vetted, trained and professional enough to handle your waste collection needs.

With this mobile app, you can as well schedule for extra pickups, OnDemand collections and special collections for those who need a bulky collection like after-party trash or yard/compound garden waste which can't fit in bags.

Yo-waste mobile app enables you to toggle between your waste collection services and payment information and has features that will help you
1. Gain access to well-vetted professional and licensed waste collectors closest to your home.
2. Save money on waste collection and get access to reliable and affordable waste collectors
Once you get started, you can top up your yo-waste wallet at any time, view your transaction history and your current service requests, you can even request extra collection pickup periods.

The Yo-waste app will also be your direct line to the Yo-waste dedicated support team for any inquiries in case of missed pickups or any app errors.

The waste collection company will be allowed to do an assessment within 24 hours to help you with your request from when it was placed and ensure you have the best waste collection service experience of your lifetime.

At yo-waste, we're committed to providing quality reliable and affordable waste collection services to our customers.

To get started, download the yo-waste mobile app on play store or call sales at 0394 894 278